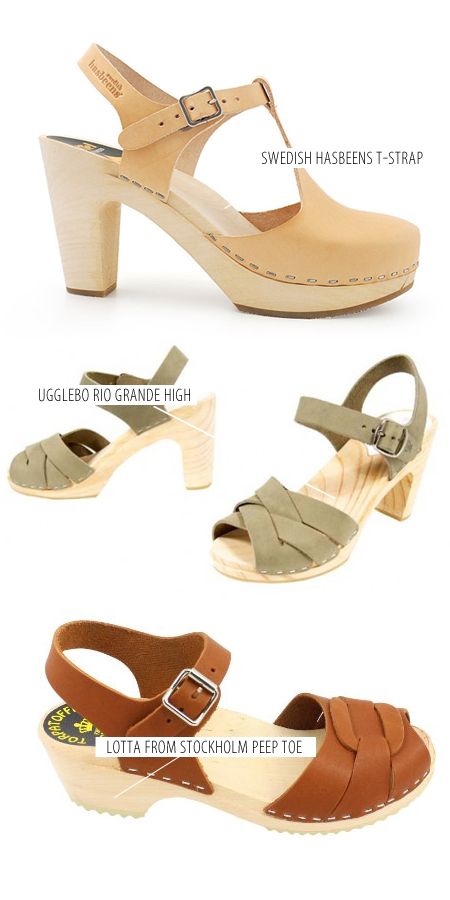 From the top:
Swedish Hasbeen T-Strap Clogs / Ugglebo Rio Grande High / Lotta from Stockholm Peep Toe Low Heel
European clogs have made their way into many people's wardrobes in the States, and I think they are so cute! However, they come at a price.
Here are three great clogs for three different budgets. Swedish Hasbeens are the cream of the crop at a hefty price tag of $275.00 a pair. You know if you are walking into Saks Fifth Avenue to buy a pair of shoes, then you are going to drop a few hundred bones. A middle of the road price tag are the Ugglebo clogs with most pairs ranging from $109-179. My favorites that a lot of popular bloggers have been promoting are the Lotta from Stockholm with the lowest cost. There are an array of colors and styles to choose from, and you can get a pair for a little under $100 USD which is not bad for something coming from London. The British pound is still beating up the American dollar like nobody's business. Ha ha. The last pair comes in a high and low heel - it's a nice option for those of us who don't wear heels very often too. Hope this helps you navigate the clog world! It's a pretty one.