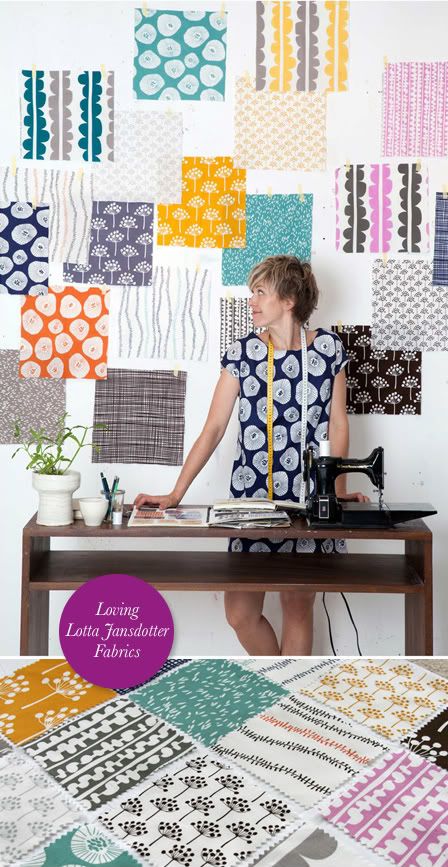 I've loved Lotta Jansdotter since 2004. It was on a vacation to Vancouver, BC that I happened upon a journal designed by her and published by Chronicle Books. After looking up her website, I quickly joined her mailing list.

Her Scandinavian aesthetic is simple, whimsical and modern. I really appreciate her illustration work on paper, but in recent times, I've been loving her fabric. Take a look at her current collection above. A lot of her fabrics will make a home in Little T's nursery...from crib sheets to pillows to covered chair cushions.

Thank Lotta for being so talented! I'm reaping the benefits, for sure. To see more of Lotta's work, go here.